Marine Travel
Ride - don't drive - to the beautiful English Riviera.
Dear Marine Traveller
The past 15 weeks have been very traumatic for all of us, however, we are now in a position to welcome you back to the Livermead House again. It does mean we have to reschedule some of our programme to cover all the weeks we have lost.
Below are the new dates and routes to take us through to September, when we hope by then our programme is back on course.
New dates are as follows:-
SUN 12 –SUN 19 JULY 7 NIGHTS INCL 1 NIGHT FREE ABCDJ £455.00PP
MON 20 –THURS 24 JULY 4 NIGHTS FHJ £320.00PP
MON 27 JULY -FRID 31 JULY 4 NIGHTS AB £320.00PP
SUN 2 AUG -SUND 9 AUG 7 NIGHTS INCL 1 NIGHT FREE FHJ £455.00PP
MON 10 AUG -FRID 14 AUG 4 NIGHTS AD £320.00PP
SUN 16 AUG-THURS 20 AUG 4 NIGHTS FHJ £320.00PP
SUN 23 AUG -THURS 27 AUG 4 NIGHTS AB £320.00PP
SUN AUG 30 –THURS 3 SEPT 4 NIGHTS ABCDJ £320.00PP
Please note the seating plans on the coach have had to be adjusted, so if you have already booked, your booking will be honoured, and a new seat number will be sent.
Feel safe-the coach will be sanitised after each journey, however please listen carefully to the driver's instructions.
Everyone at Livermead is looking forward to welcoming you.
Yours Sincerely
Tim Rew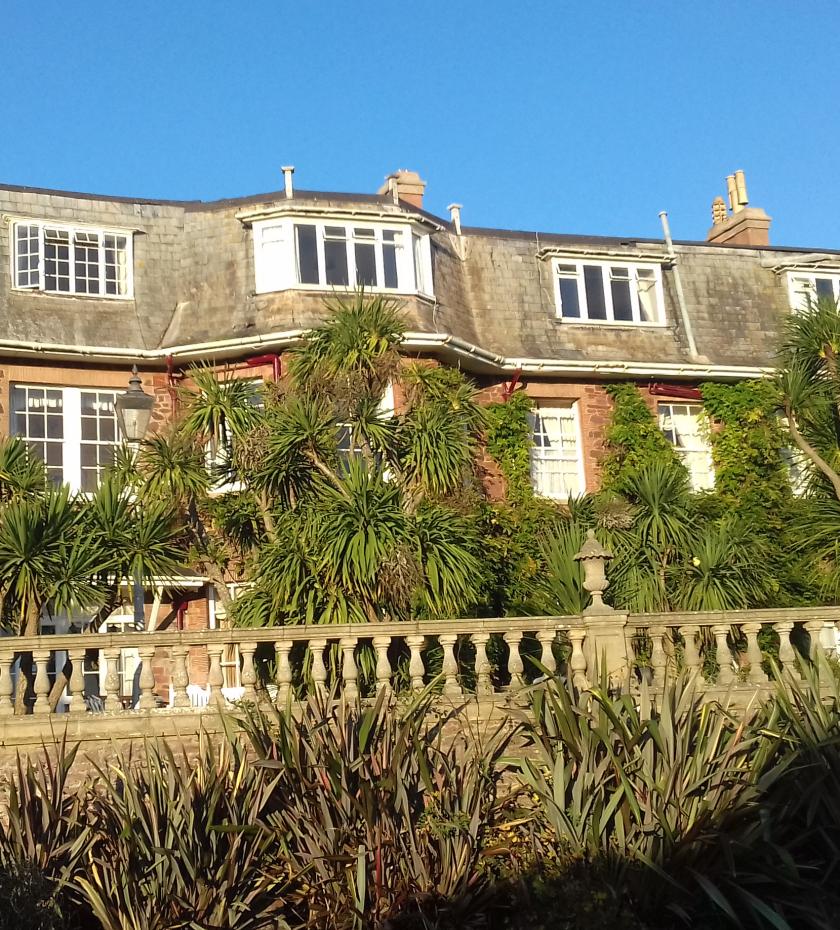 Marine Travel Booking Form

Find our booking form here!
Pick up points
Download the Marine Travel 2020 pick up points PDF.
All Marine Travel Breaks Include
Many of the Bays attractions are close at hand and within easy walking distance you will find the Town Centre, Harbour, Marina, Beaches, Theatre and the beautiful Torre Abbey Gardens.
You will also be able to visit those further afield on our Marine Travel scheduled excursions.
Not far from our Hotel is the famous thatched Cockington Village with it's Manor, Craft Centre, Forge, Award Winning Gardens, Ponds, Woodland and Olde World Pub.
When you have seen the sights you can relax in the Hotels luxurious bars and lounges or take advantage of the leisure facilities which include a heated outdoor swimming pool, (June to September), sauna, solarium, squash, snooker or just enjoy the 2 acres of award winning landscaped gardens.
The evenings are also a pleasure with sumptuous 4 Course dinners and regular entertainment throughout the year. The hotel boasts a varied and extensive menu to suit all tastes.
The convenience of local pick up points close to you.
An extremely comfortable journey in one of our fully equipped, luxury Marine Travel Coaches.
3 Star accommodation at the Livermead House Hotel situated on the seafront in the heart of Torbay.
Two varied excursions, Including one full day and one half day.
//only show on 'book a show round' and 'request a brochure' pages ?>