These days, Devon is right up among the best food and drink destinations in England when it comes to eating out. Unsurprisingly, seafood has long been a feature of the county, but did you know that it is now a hive of everything from craft drinks to fine dining? Here are just some of the things you have to taste if you visit Devon, from sweet to savoury:
1. Devon Ruby Beef
Nurtured on Exmoor, this local strain of cattle produce the most fantastically tender, flavour rich steak you could imagine. A meat eater's treat, be sure to order it as rare as you dare for maximum enjoyment.
2. Locally dressed crab
Living so close to the sea, we are lucky to have markets such as Brixham nearby and many smaller working boats to provide this local delicacy. Nor does it have to cost a bomb, especially if you buy it direct from seafront stores and cafes. Crab salads and sandwiches are excellent too.
3. Devon mussels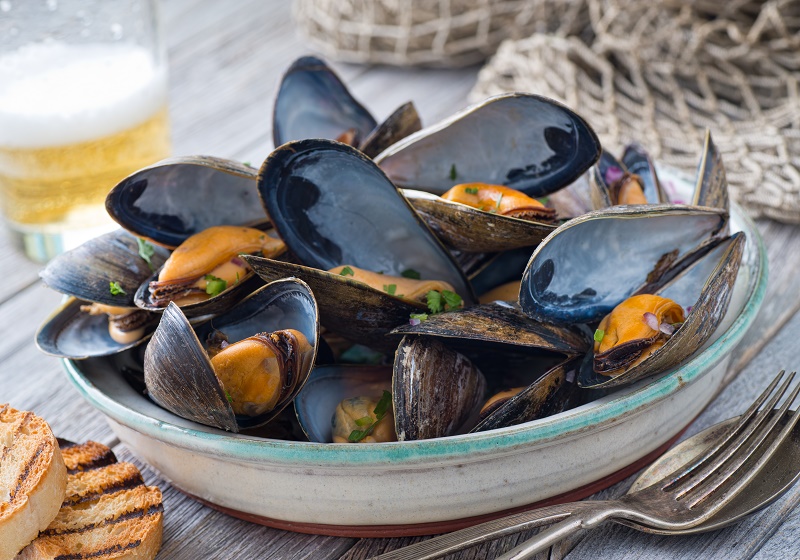 If you're an avid forager, you could gather your own for free from one of our many clean, rocky beaches and estuaries. However, any small town worth its salt will sell Devon's very own version of Moules Frites. Perfect washed down with a glass of white wine.
4. Local craft ales
Microbreweries are thriving in the South West currently, and even the most enthusiastic beer drinker could only scratch the surface in a single visit. Bays Brewery are consistently excellent, as stocked at the hotel. Or you'll find crafty, interesting beers just about everywhere in the region, from the Exeter Brewery to the wonderful Otter Ales.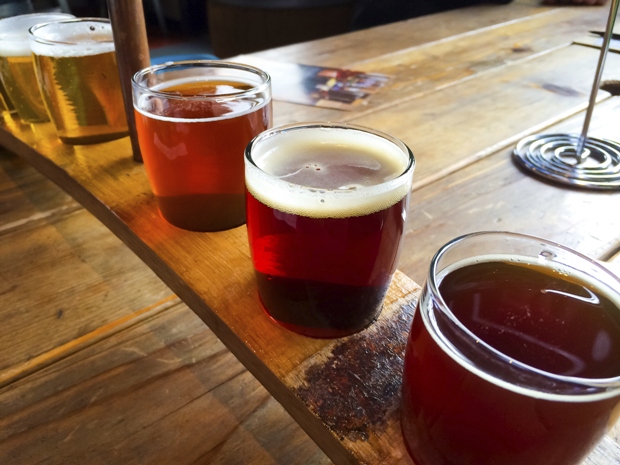 5. Homemade Devon Pasty
Ok, so it's easy to dismiss these savoury delights as "cheap" or unsophisticated food. But it all depends on where you buy them. Head for an independent local bakery, or better still, a butcher's shop, for that guarantee of freshness and quality ingredients. High brow it isn't, but absolutely lovely.
6. Devon Cream Teas
Afternoon tea in Devon is something that the region is famous for and with good reason. You cannot beat home baked scones with lovely local jam and clotted cream. Enjoy yours with fine teas and wonderful sea view here at Livermead House.
7. Craft Gin
Foreigners might think "London Gin", but there is a history of distilling here that encompasses both past and present. Keep an eye out for lethally-good craft gins in bars and hotels; or you could even visit Plymouth Gin, the spiritual home of this drink in the West Country.
8. Dairy Farm Ice Cream
Our lush meadows and happy dairy herds explain why this product is rich, sweet and absolutely delicious. Look out for local, organic recipes rather than the usual chain suspects- and the diet can always wait till you get home!
9. Smoked mackerel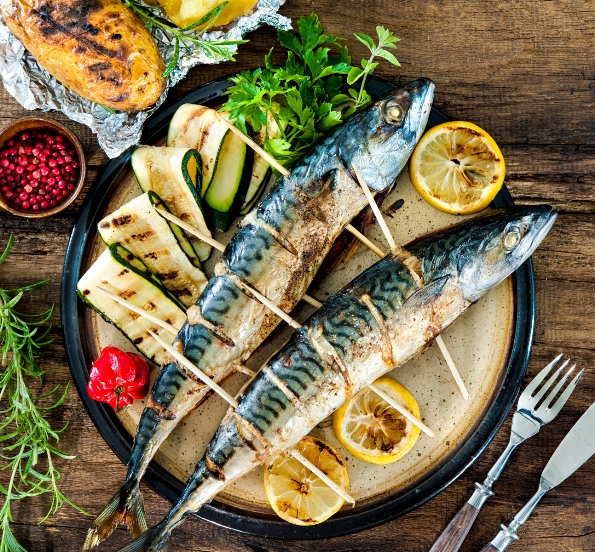 Far more sustainable (and arguably more tasty!) than the more fashionable sea bass, fresh, oily mackerel are a wonderful staple fish for Devonians. Smoked fillets or pate, along with horseradish and beetroot, are a true fish lover's treat.
10. Locally made fudge
This guilty pleasure has been the undoing of many a holiday maker in the county. Again, look for the shops where it is made fresh regularly. Resistance is futile...
The Edwardian Dining Room at Livermead House: For an Authentic Taste of Devon!
For those who love to eat, our restaurant has a daily fresh selection of courses to try, along with fine wines, local ales and the best dessert selection in the whole of Torbay, expertly put together by our pastry chefs. See our dining section for a taste of what we offer, including sample menus from evening dining to Sunday lunch and afternoon tea.